5 tips to ensure your favourite appliances last longer!
There's a saying, "a stitch in time saves nine", that grandparents seem to like quoting. And we have to agree with Gran – when it comes to simple regular checks, keeping an eye on your appliances (gas or otherwise) can ensure that they are performing at their best not just all year round, but for many years to come.
Here are 5 easy things you can do today!
1. Book in your regular gas heater check up
Gas heaters are truly wonderful inventions, especially on cold winter nights when cosiness and warmth are so highly sought after. After all, gas heating is an economical, effective heating option that provides instant heat where and when you need it.
Whether you have a gas heater in your bedroom or ducted gas heating throughout your home, the chances are you use your heating a fair bit during the colder months, so pop a reminder on your calendar to book in a gas heater check-up.
Gas heaters should be regularly serviced at least once every two years by a licensed gas fitter to operate smoothly and efficiently. This includes checking and testing all its components. A good service can help keep your bills down by making the system more efficient, extend its lifespan, keep you safe, and more.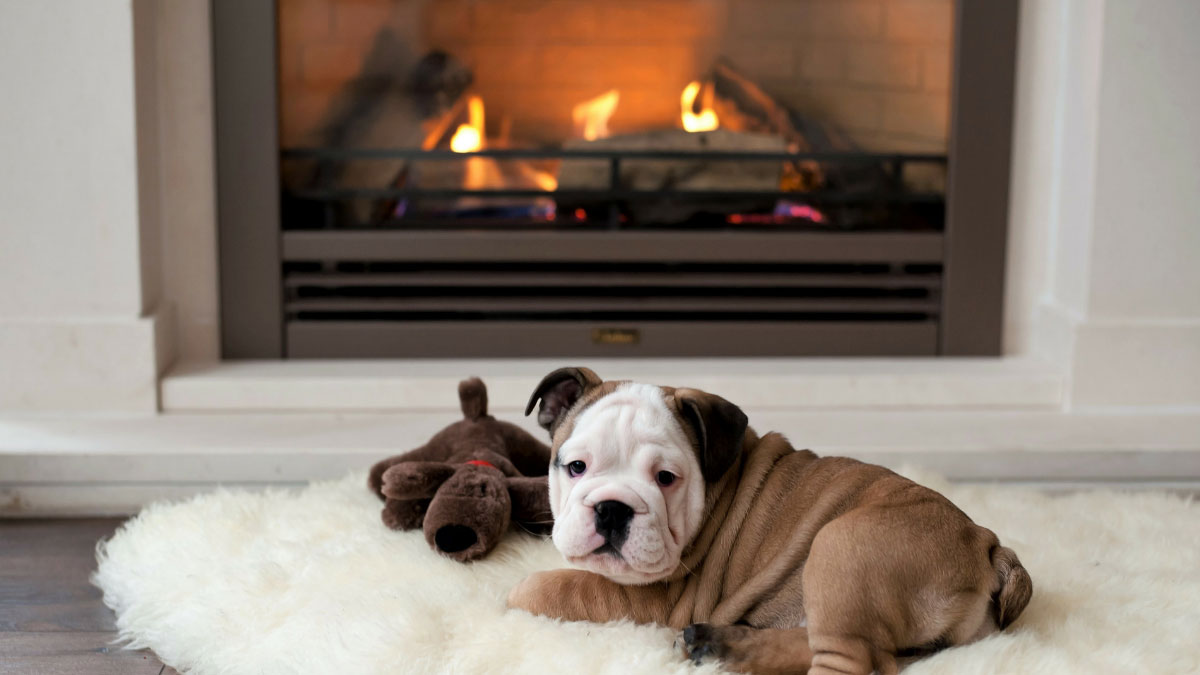 2. Clean your return vents, heater grilles and gas fireplaces
Pretty much any heating system in your home will have grilles and vents. These are spots that dust and hair and such loves to collect. Return vents, which suck air in when the system is running, tend to get particularly dusty in a hurry.
Most vents and grilles can be cleaned by simply vacuuming them with the nozzle attachment and/or using a duster. However, if they're grimy, you may also want to unscrew them and soak them in warm soapy water.
If you have a gas fireplace, before and after winter ensure to give it a good clean. Before you do, make sure you've turned the gas off. Then inspect and brush away any dirt, cobwebs or debris, including in the vent holes, and clean the glass and metal. You may have to disassemble it a bit. We recommend you always follow the manufacturer's instructions.
If you don't already use gas for your heating and hot water needs, make the switch to natural gas in your home now.
3. Check your outdoor heating and hot water systems for weeds and garden litter
Don't forget outside! From experience, we know that the outdoor components of heating and hot water systems can sometimes get overlooked. Why is it weeds, and garden litter, seem to have some sort of magnetic attraction to these important household fixtures? Unfortunately, if left unattended these can stop appliances from performing at their best. That's why it's important to regularly check your hot water system, outdoor heaters, outdoor fireplaces and BBQs for any weeds and leaves.
Another reason to have your outdoor appliances ready, especially during warmer months, is to take advantage of those spontaneous backyard get-togethers, from watching a
big match to entertaining friends and family.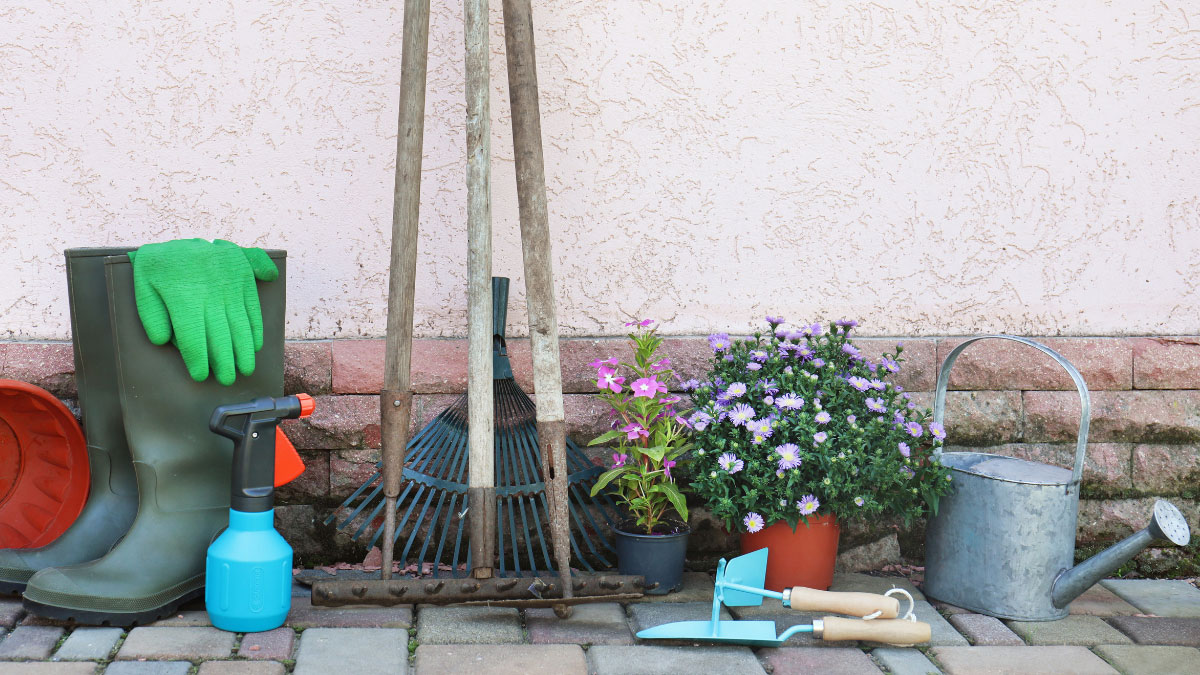 4. Make your stainless-steel stovetop and rangehood sparkle again
Most people agree that natural gas stovetops are better than their non-gas rivals for giving you complete control with an instant and adjustable temperature. But there's a common misconception that gas stove tops are harder to clean than electric ones. The truth is, cleaning them is a cinch…
A gas stovetop usually has three parts to clean: the grate, burner caps and heads, and stovetop surface. Soap up a non-abrasive (to avoid stripping off any enamel or coating) sponge and gently wash the grates and burners. Then use your favourite surface cleaner to make your stovetop surface dazzle. It's that simple.
Range hood filters should also be kept clean for optimal performance. To do so, soak them in the sink with hot water, some dishwashing liquid and ¼ cup baking soda for 15 minutes, then scrub with a scourer. If they still feel greasy, place the filters into your dishwasher on a high temperature to further remove built-up grease. Leave to dry.
Speaking of stovetops, if you don't already use gas, discover the joys of natural gas cooking in your home here, and make the switch today.
Our kitchen cleaning list
For these kitchen spring cleaning tasks, you'll want to be equipped with the following:
Sponges
Cloths
Dish scourer
Surface cleaner
Empty spray bottle
Gloves
Baking soda
Vinegar
Hot water
If you don't currently use natural gas for your hot water, use this opportunity to see why so many Australians are increasingly turning to natural gas hot water systems because of its safety, affordability and better performance.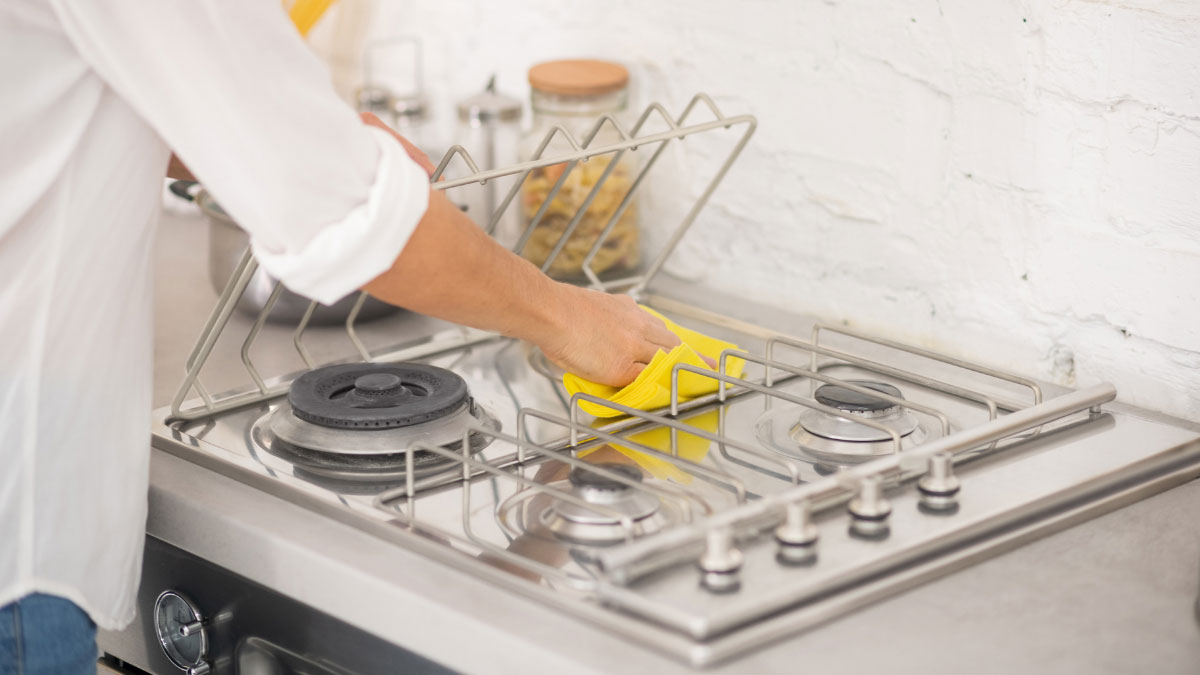 5. Tackle the oven
When it comes to spring cleaning, the oven can seem like a big job, but it doesn't have to be. You can either blitz it with a high-powered oven cleaner, or alternatively try this home remedy…
Mix ½ cup baking soda with water until it has a spreadable paste consistency. Use a brush to cover the oven interior, racks, and door, and leave it overnight. The next day, mix vinegar and water in a spray bottle and spray as you use a damp cloth to remove the residue. Keep a scraper handy for those stubborn spots.
If you don't yet enjoy the benefits of a natural gas oven, perhaps it's time to consider upgrading to the affordable and reliable cooking option that is the vastly preferred choice of so many professional chefs and amateur cooks around the world.
---
All done! Now it's time to kick back and relax. If you're looking for some reading material, learn why so many other Aussies are getting their homes connected to natural gas here.